Swedish automaker Koenigsegg's latest marvel, the Gemera HV8, appears to be establishing itself as the world's fastest four-seater road car.
– The acceleration beats most two-seaters on the track, says Christian von Koenigsegg of his latest creation.
The term "street car" generally refers to cars that can be driven legally on the road, and is often used to describe cars that are also built specifically for street racing, such as muscle cars.
Swedish car manufacturer Koenigsegg has once again stunned the automotive world with the evolution of its flagship model Gemera. Christian von Koenigsegg is now showing videos and pictures on the Carup website, revealing the details of what is likely to be the world's fastest production car in any category.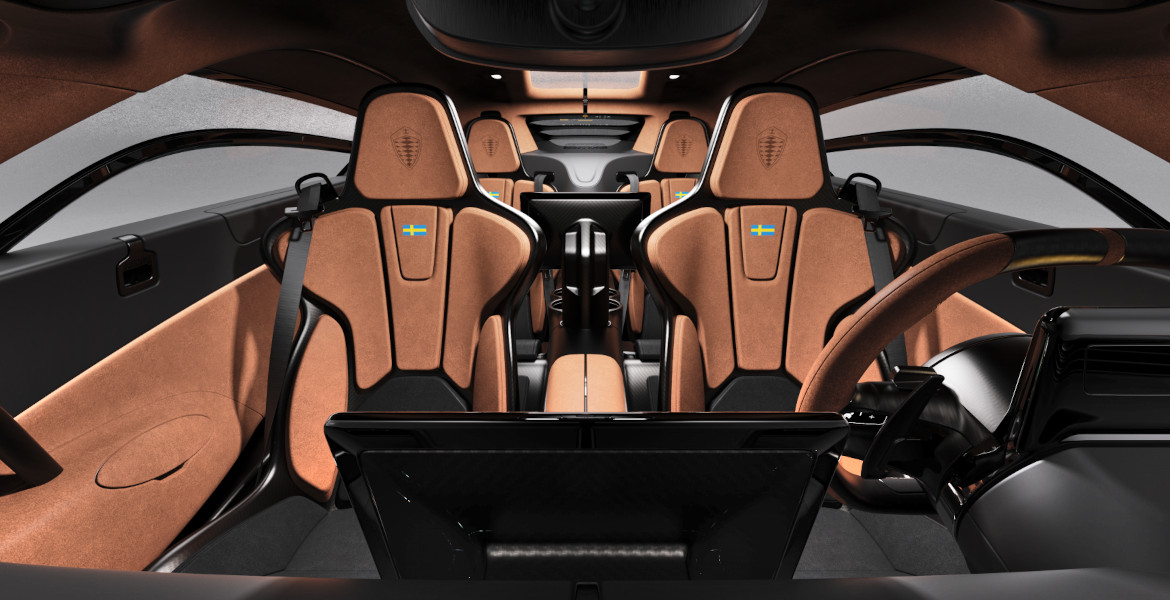 The new model is called the Koenigsegg Gemera HV8 (Hot V8) and the result of the car's evolution is a 2300 horsepower combustion engine and the company's own Dark Matter e-motor with a somewhat unreal 2850 Newton meters. According to company CEO Christer von Koenigsegg, the car will set new speed records.
– The Gemera HV8 is not only the most powerful and extreme production car on planet earth, with an astonishing 1.11 hp per kg, but it is also the most practical and user-friendly sports car ever created. Its incredible responsiveness, handling, engine noise, crisp transmission, spacious interior and all-wheel drive system combine to create an unrivaled and unparalleled driving experience, ready to set numerous performance records around tracks and in straight lines, commented Christian von Koenigsegg on the occasion of the supercar's unveiling.
Production of the Koenigsegg Gemera HV8 supercar will begin at the new Gripen Atelier factory in late 2024, with first customer deliveries scheduled for the first half of 2025.
Facts: Koenigsegg
Koenigsegg is a Swedish car manufacturer that produces exclusive supercars in small series of around 30 vehicles per year. The company, founded in 1994 by current CEO Christian von Koenigsegg, conducts the lion's share of its operations in Valhall Park outside Ängelholm and currently employs around 300 people.
Facts: Koenigsegg Hot V8
Internal combustion engine:
5 liter twin-turbo V8
Power: 1500 hp at 7800 rpm, max speed 8500 rpm
Torque: 1500 Nm at 5000 rpm
Light Speed Tourbillion Transmission (LSTT) 9-speed multi-clutch gearbox
4-wheel drive, 4-wheel torque vectoring
Electric motor:
Koenigsegg proprietary Dark Matter E-Motor:
Power: 800 hp
Max torque: 1250 Nm
---
---