The NatWest owned bank Coutts has claimed that it closed the accounts of British politician and commentator Nigel Farage for purely commercial reasons. In reality, however, political motives were behind the decision.
Internal emails also reveal how bank staff collectively mocked Farage, calling him a "crackpot" and an "awful human being" and expressing the hope that they by their actions have "single-handedly driven him out of the country".
The Nordic Times has previously reported that Nigel Farage was expelled from the bank for political and ideological reasons – something the bank's leadership has blatantly lied about.
New internal emails published by The Telegraph show how employees of the bank NatWest (which owns Coutts, where Farage was a customer) have disparagingly discussed their client. Without presenting any evidence, they claim that Farage is "sketchy" has "dodgy Russian connections", and is involved in fraud.
Mocked by Bank Staff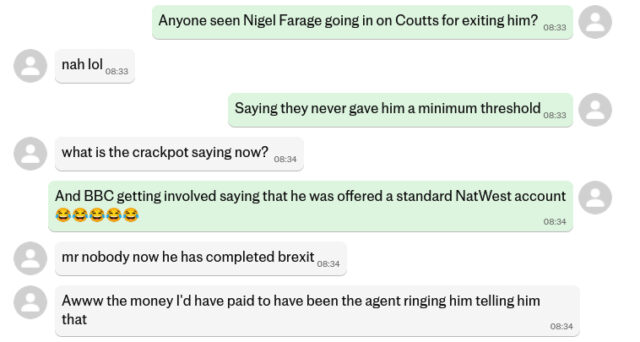 He is also referred to as a "crackpot" and a "awful human being" by bank staff who express hope that their shutdown of Farage's account has affected him personally.

"I would have paid to have been the agent who called him and told him (that he had lost his accounts)", writes one employee.
Another cheerfully claims that "no one" wants Farage as a customer now, to which a colleague asks if the bank has "single-handedly driven NF (Nigel Farage) out of the country."
Another bank employee expresses a desire to "throw a milkshake" at Farage if he asked to open an account.
'This was there culture that Dame Alison rose took NatWest to and I hope the board deal with her properly!'

Nigel Farage speaks about document's revealing NatWest's discussion and plans to 'drive him out of the country' regarding the debanking scandal. pic.twitter.com/D3qIHEzL76

— GB News (@GBNEWS) October 23, 2023
"Toxic Culture"
Why so many employees of the bank seem to harbor these strong negative or even hateful feelings towards Farage is unclear. One theory is that the former CEO, Dame Alison Rose, has created a very left-leaning "toxic culture" at the bank where conservatives and nationalists are viewed as enemies to be combated.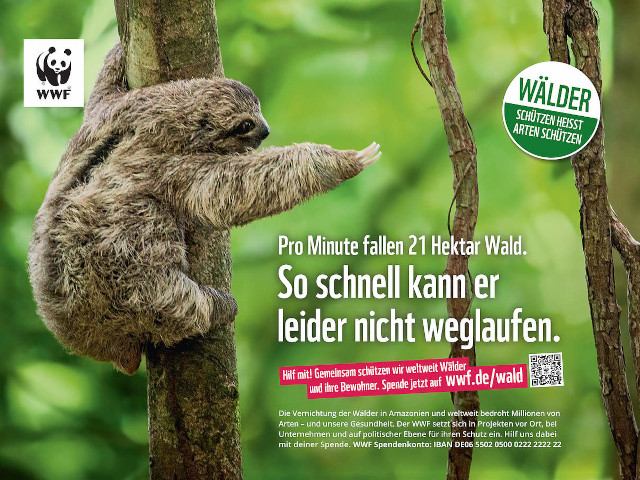 Rose was forced to resign with a multimillion-pound bonus in July after it was revealed that the bank had shut down Farage's account because of his political beliefs and activism – and then lied about it.
Farage himself describes the bank staff's comments about him as "vulgar" and is not impressed by the "apology" the bank has issued in writing regarding its staff's "deeply inappropriate comments" and "poor behaviours displayed".
Instead, the Brexit figurehead says he is determined to continue to highlight how British banks are driven in part by political conviction, using account closures to harm political dissidents and others they deem inconvenient.