The movie Sound of Freedom is the latest talking point not only in Hollywood, but also in the United States. Director Alejandro Monteverde and his film have stirred emotions from both the left and the right. The movie, which conveniently premiered on the Fourth of July, surprisingly went straight to number one in the US and has become a minor box office success. At the same time, the film has been accused of supporting what left-wing liberals call the QAnon movement and promoting so-called conspiracy theories.
The film highlights the darkest of human evils – the sex trafficking of children and teenagers.
Sound of Freedom was completed back in 2018 and was originally slated to be distributed by 20th Century Fox, before Disney acquired the prestigious studio the following year and shelved the film.
A Disney spokesperson has stated in connection with the film's release and the attention it has generated that the company had no knowledge of Sound of Freedom, claiming that the previous deal was arranged by an international division of Fox for distribution only in Latin America.
After Disney acquired Fox, the company behind Sound of Freedom, Santa Fe Films, bought back the rights, and the film has been in limbo ever since. Until now.
Operation Underground Railroad
The film's director and screenwriter, Alejandro Monteverde, has stated that the source of Sound of Freedom is the real-life story of former government agent Tim Ballard.
The film chronicles Ballard's fight to rescue two children and a group of over 50 other young people from sex trafficking, and is based on a real-life mission in which Tim Ballard and his team rescued a total of 123 people – including 55 children. In the movie, Ballard is portrayed by Jim Caviezel of The Passion of the Christ & The Thin Red Line fame.
Since 2013, Tim Ballard has led Operation Underground Railroad, a non-profit organization that fights against modern slavery – including the child sex trade.
Utah-based Angel Studios, which is now distributing Sound of Freedom, has used both conventional and unconventional methods to promote the film. One example of the latter is an app that allows people to buy tickets and then donate them to those who cannot afford the price of admission.
Approximately $2.6 million of the movie's opening day sales on July 4 came through the Pay It Forward app, which Angel Studios says was created to "raise awareness of and around child trafficking".
Polarized criticism and QAnon
Conservative groups and many religious communities have supported the partially grassroots-funded film. However, left-liberal groups, mainstream media spokespeople, and various film critics have ranged from critical to almost patronizing and condemnatory.
The negative reception of the film by the systemic media is seen by some as a strange attack on the fight against human trafficking in general, and it is argued that this indicates suspicious priorities in terms of the view of the sexualization of children and adolescents.
Look at how they talk about Sound of Freedom vs. Cuties

One movie is about ending child trafficking and the other sexualizes kids

The media is the enemy of the people pic.twitter.com/0iHfPNWXct

— Hodgetwins (@hodgetwins) July 8, 2023
The left-liberal, hippie-style Rolling Stone Magazine is one of the film's strongest critics. Reviewer Miles Klee calls the movie "a superhero movie for dads with brainworms" and comes down hard on the film's message and its audience.
– The QAnon-tinged thriller about child-trafficking is designed to appeal to the conscience of a conspiracy-addled boomer. The mostly white-haired audience around me could be relied on to gasp, moan in pity, mutter condemnations, applaud, and bellow "Amen!" at moments of righteous fury, as when Ballard declares that "God's children are not for sale." They were entranced by what they clearly took for a searing exposé. Not even the occasional nasty coughing fit — and we had no shortage of those — could break the spell.
As a result, the film has been accused by its detractors of being a megaphone for the alleged QAnon movement (see info box). Although Sound of Freedom is not directly linked to QAnon, many critics have accused it of distorting the truth about child sex trafficking in line with QAnon's theories.
However, the fact that films based on real events are almost always dramatized is not uncommon, in fact it is almost legion. Two examples are Schindler's List (1993) and Troy (2007). Angel Studios strongly denies the influence of QAnon theories in the film.
Variety's review is more positive and gives the movie a good rating: "Jim Caviezel Anchors a Solidly Made and Disquieting Thriller About Child Sex Trafficking. It's been sold as a "conservative" thriller, but you don't need that mindset to find it compelling".
It is remarkable how different the opinions about the movie are. While many see the work as a solid dramatic thriller with a very important message, others dismiss the film as anything from fake, conspiratorial, and almost a sham.
Endorsed by Mel Gibson and Donald Trump
The film has received open support from well-known figures in the world of film and politics. Mel Gibson, the renowned Christian and anti-child sex trafficking movie star, has released a video clip encouraging people to see Sound of Freedom.
Mel Gibson on why people should go see Sound of Freedom film exposing child trafficking.

"One of the most disturbing problems in our world today is human trafficking and particularly the trafficking of children.

Now the first step in eradicating this crime is awareness." pic.twitter.com/LLfNnTRS7f

— Oli London (@OliLondonTV) July 8, 2023
Donald Trump is another vocal supporter of the film, and the ex-president has been vocal about his support. Last week, he appeared alongside Mel Gibson and UFC legend Dana White at the UFC 290 gala in Las Vegas. The UFC boss has even offered to pay for his employees' tickets to see the movie.
YOU MUST SEE THIS MOVIE @SOFMovie2023 pic.twitter.com/vQ1ThcqW5d

— danawhite (@danawhite) July 9, 2023
A crowd-pleaser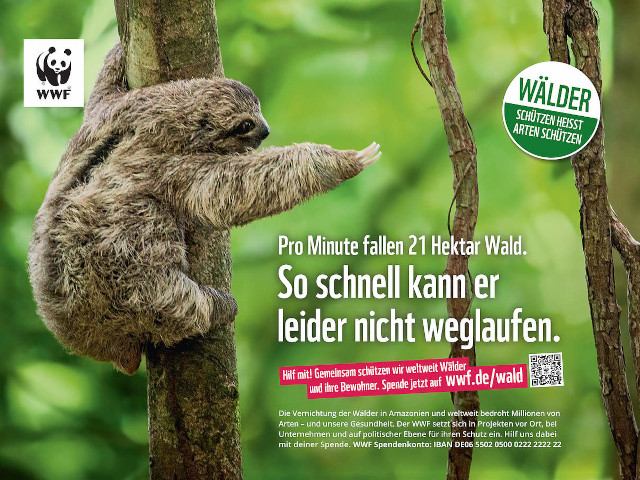 As of July 12, the film has grossed $54 million, making it a box office success considering its relatively low budget of $15 million.
On a per screen basis (2,800 screens), the movie is currently averaging just over $1,500. By comparison, the financially hemorrhaging fifth Indiana Jones film is currently averaging just under $500 per theater (4,600 screens).
In other words, Alejandro Monteverde's drama-thriller Sound of Freedom, with its urgent message about child sex trafficking, is outselling Disney's left-liberal, gender-bending manifesto Indiana Jones and the Kingdom of the Crystal Skull. The former has been called fake by some. The latter hailed by some as "groundbreaking" and "important".
QAnon
A right-wing movement that emerged in the United States during Donald Trump's presidency in 2017. According to QAnon, Trump is waging a secret battle against the corrupt Deep State.
According to QAnon, Deep State conspirators include Democratic Party leaders such as Hillary Clinton and Barack Obama, religious leaders such as the Dalai Lama and Pope Francis, and American film and television personalities such as Tom Hanks, Oprah Winfrey, and Ellen DeGeneres.
Supporters of the movement wear shirts, posters and pins with the letter Q. They also use the acronym "WWG1WGA", which stands for "Where We Go One We Go All".
---