In the parish of Lönneberga in the early 1900s, the farms in the Swedish province of Småland are often quiet and peaceful, unless you count the Katthult farm, of course. According to the story, this is where the boy Emil lived, known for his many creative antics. The story of the 5-year-old boy's adventures is based around the fact that his mother Alma writes them down in a blue notebook so that Emil can read about them when he grows up.
Emil in Lönneberga was first published as a book in 1963 by Astrid Lindgren. Until 1997, books, picture books, short stories and collections of Emil were published. The books were illustrated by Björn Berg. In 1971, the first movie about Emil was released, followed by two more movies and a TV series. An animated film called Emil & Ida in Lönneberga was also made in 2013.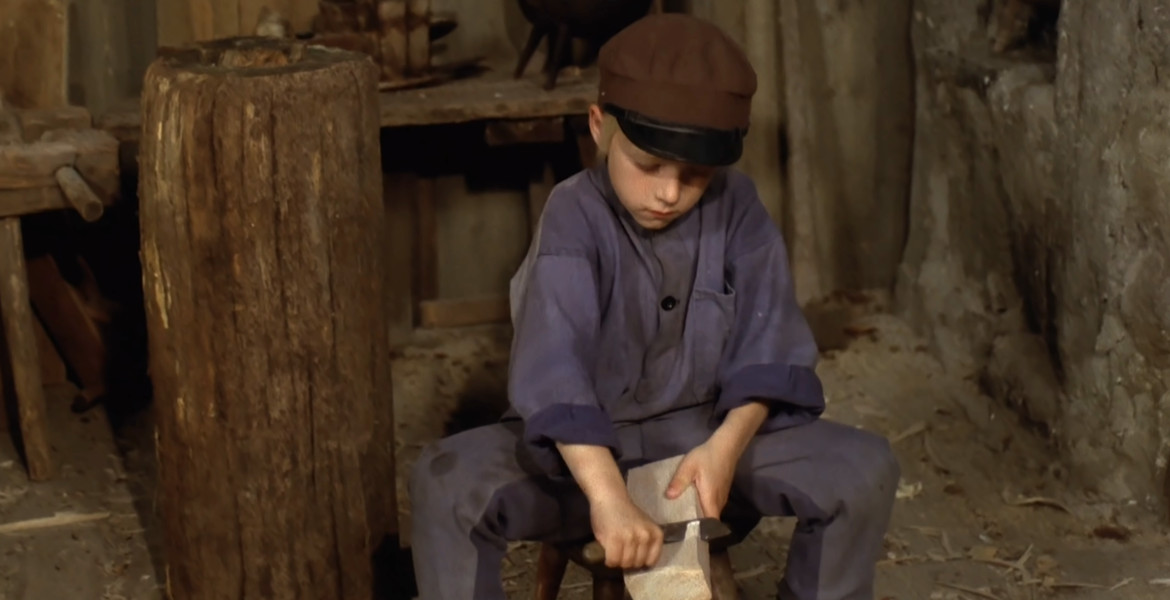 Although Emil loves mischief, he is not mean and does not like to see others suffer. At the same time, in the context of turn-of-the-century Sweden, he can be seen as something of a rebel, and he doesn't always find it easy to embrace adult authority. As a result, he often has to run and hide from his somewhat irritable father Anton, in his carpenter's shop where he locks himself in and carves wooden figures. This is also where one of the famous songs about Emil comes from – Du käre lille snickerbo (My dear little workshop) which was written for the movie Nya hyss av Emil i Lönneberga (New Mischief by Emil).
"You don't invent a prank, you just do it and you don't know that it's a prank until afterwards"

– Emil in the short story När lilla Ida skulle gör hyss (When little Ida was to do pranks)
Despite the many shenanigans, things would become more settled for Emil over time. Not everyone knows that, according to the story, Emil later became chairman of the Lönneberga municipal council.
The character of Emil is partly based on Astrid Lindgren's brother Gunnar and their father Samuel August. The story is set at the same time as when he was a child, which in practice meant that Astrid often got help from her father to write the books as he had a very good memory. Even late in life, he could remember small details such as the price of a pig at the market. Some of the stories were told to the author by Samuel August.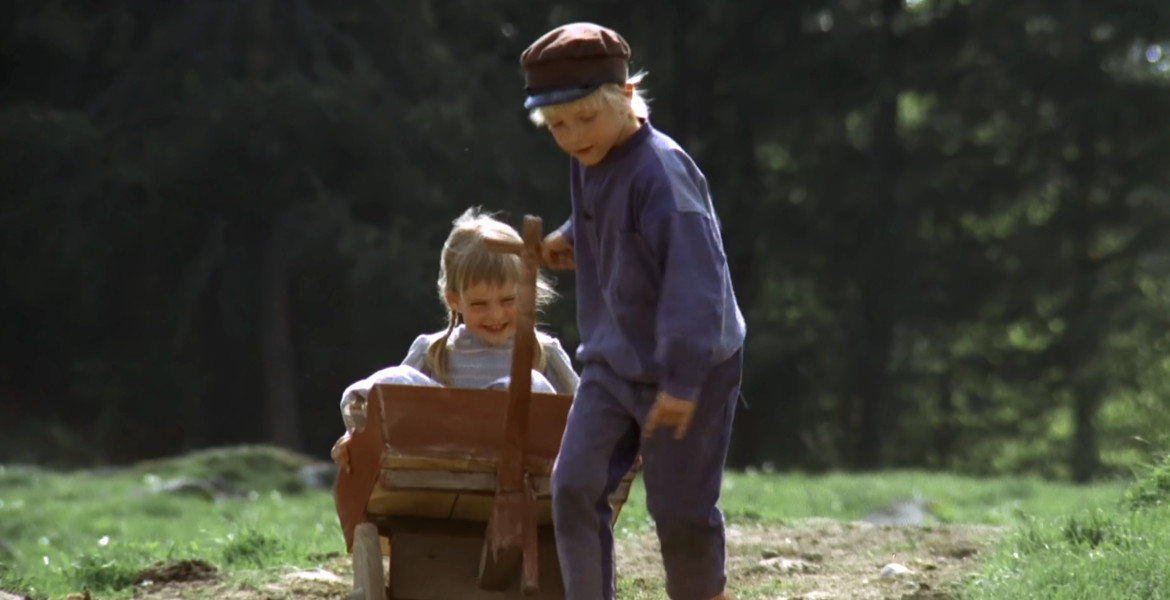 Astrid Lindgren contacted the illustrator Björn Berg when she was writing the first book, after seeing a drawing by him in a book about the Nordic capitals showing a little boy on the Djurgården ferry. She immediately thought that this was exactly what Emil looked like. The boy was Björn's four-year-old son Torbjörn. The farm hand Alfred was also drawn after a living person, namely the boy Pelle at Näs where Astrid Lindgren grew up.
Emil i Lönneberga is the only film in which the author herself appears. Here she appears as an extra at the Vimmerby market as a peasant mother wearing a shawl.
The story of Emil i Lönneberga is still very much alive and is still read to children in Sweden and all over the world. In Sweden, it has virtually become tradition to sing Ida's Summer Song at school graduations, a piece where the text, like so many others in Astrid Lindgren's world, was written by Lindgren herself and set to music by Georg Riedel.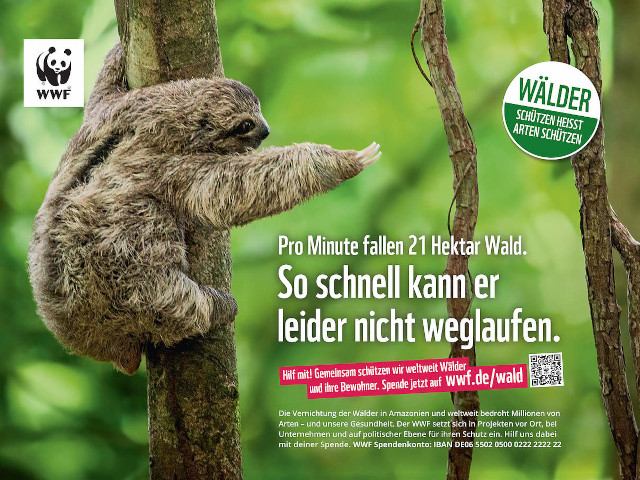 In conjunction with the anniversary, Astrid Lindgren Aktiebolag is celebrating by working with Rabén & Sjögren to release new restored picture books, new board books and audio books. The publisher also provides free "birthday material" that you can print out yourself.
Many different events are organized throughout the year to celebrate Emil. Until May 28, the exhibition "Björn Berg – life as a cartoonist" is held at the Drawing Museum in Laholm. On June 1, a new play exhibition will open at Junibacken in Stockholm and in Copenhagen an Emil theater will be held at Tivoli on July 1-2. At Näs, i.e. Astrid Lindgren's childhood home in Vimmerby, the exhibition Björn Berg's fairytale worlds – Emil and many more! will be held between June 17 and September 24. Over 100 new license products will also be launched, including the Emil i Lönneberga ice cream cone from Sia Glass.
The Nordic Times