In Ajeet Kaur's music you can hear influences from her Irish roots mixed with deeply meditative tones from India.
Siobhán Moore was born in Boston, USA and grew up partly in Ireland. At an early age, she became aware of the spiritual side of things. Her mother, Hari Kirin, has long worked as a yoga instructor and expressive arts therapist. Her father, Thomas Moore, was a monk who wrote a number of spiritually oriented books, including the New York Times bestseller Care of the Soul.
The artist's name Ajeet is Hindi for "invincible" and Kaur is a surname commonly used in the Indian religion of Sikhism. There, men usually take the surname Singh, which means lion, and women often choose Kaur, which can be translated as princess. Sometimes it can also be translated as lioness.
When Ajeet was eight years old, she was diagnosed with Hashimoto's thyroiditis, an autoimmune disease that affects the thyroid gland. Music together with kundalini yoga became an important part of her healing process.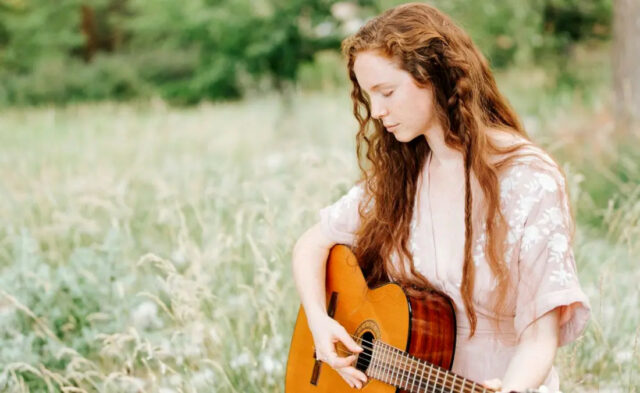 – Mantra and music has always been a big part of managing my own health, she said in an interview with SF Yoga Magazine in 2017. It kind of changes the way you approach life. When crazy things are happening around you, you don't freak out as much.
Even aside from healing, singing and music have been a central part of Ajeet's world. Even as a child, she was interested in songs and stories mixed with the mysticism of the healing traditions she learned about, which she then brought into her music.
– I was always really moved by storytelling through song and how you could feel things in music that couldn't really be expressed any other way, she says.
She started singing and writing songs at the age of 11 and eventually found that she also liked the studio production itself. She later studied music production at the Berklee School of Music. Her music is often fundamentally about healing, and in a performance in Amsterdam, for example, she focused on using song to heal imbalances between men and women.
Ajeet has released nine albums, the latest of which, Let it Breathe, was released in 2022. In her music, collaborations are important and she often features other musicians. She is also part of the Irish duo Woven Kin. Ajeet says she enjoys making music in different genres with others and has worked with musicians such as Trevor Hall, the folk music group Rising Appalachia and New Age musician Snatam Kaur.
– I feel like every person is incredibly multi-faceted, with different influences and experiences making up who we are. My connection to Irish music was one of those sides of myself I hadn't brought to my recordings until this past album, but that has always been an integral part of my relationship to music, says Ajeet about her latest album.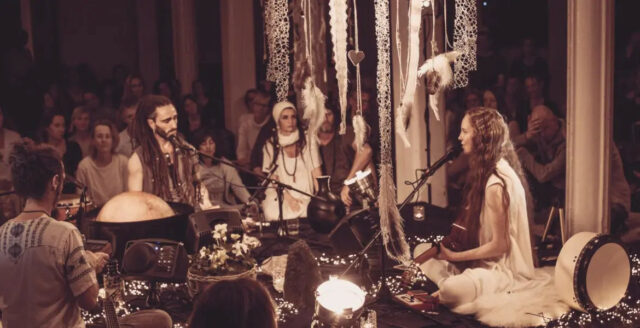 She also collaborates a lot with her husband Nirmal Khalsa, who also has a background in kundalini yoga and often accompanies Ajeet at her concerts.
Ajeet's music has become quite widespread and has been #1 on the iTunes world chart and also on the US Billboard Top 10 New Age chart. She now has millions of listeners around the world and the comments sections are filled with moving testimonies about how her music has helped others to heal and find themselves again.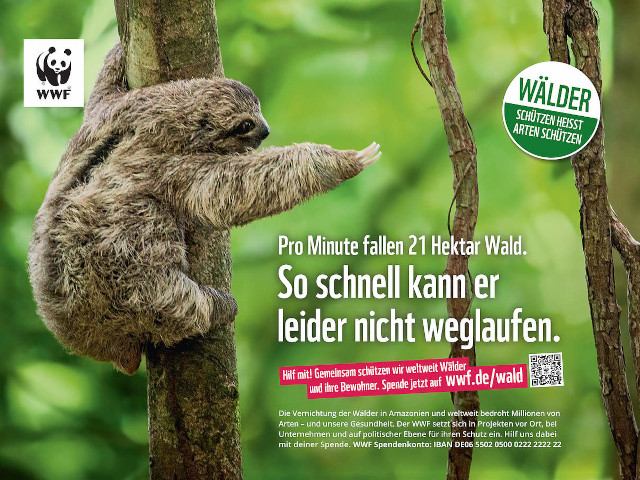 "I was about to take out my life. I listened your voice and my soul stopped me", one woman writes.
Numerous listeners describe how Ajeet's music has affected them in similar ways. One grandparent describes how her little grandson cried after listening to the music and then said a silent "thank you". A mother writes about how Ajeet's music helps her baby fall asleep at night.
There is an echo of love that moves like waves around Ajeet and her listeners. It is clear that people are positively affected by her music and that she spreads a healing aura that brings people closer to themselves – and each other.