There was no protracted civil war and the Wagner group never entered Moscow. After mediation, they will return to their military bases and their leader Yevgeny Prigozhin will leave Russia for Belarus. It is also clear that the participants in the armed revolt will not be prosecuted for their actions.
The Russian-Jewish leader of the private paramilitary Wagner Group, Yevgeny Prigozhin, has recently launched a fierce attack on the Russian military leadership, accusing it of corruption, mismanagement of the war, lying about Russian successes and losses, and failing to supply enough ammunition or equipment to his soldiers – allegedly leading to many unnecessary deaths in Ukraine.
On Friday, he sharpened his tone further, accusing Russia's Defense Minister Sergei Shoygu of ordering an attack on the Wagner group, saying that the Russian military leadership is "evil" and that this is why they decided to march towards the city of Rostov – a march for justice, according to Prigozhin.
The Russian Defense Ministry quickly denied all allegations that it had attacked the Wagner group's positions, and the FSB security service also declared that it was launching an investigation into Prigozhin for staging an armed rebellion on Russian territory – and called on Wagner soldiers to arrest the leader.
President Putin called the Wagner group's actions "a stab in the back of our country and our people", adding that the mutiny comes at a time when Russia is "fighting for the life and security of our people, for our sovereignty and independence" – and called for an immediate end to all internal conflicts that could be exploited by the enemy. Troops from Chechnya and elsewhere were also mobilized to be deployed against the Wagner Group if necessary.
A Column of the 141st Special Motorized Regiment also know as the "Kadyrovites" which were Ordered by the Head of the Chechen Republic, Ramzan Kadyrov to Deploy to the Rostov Region against Wagner PMC Forces appeared to have gotten Stuck in Traffic earlier today. pic.twitter.com/muITK9l7A7

— OSINTdefender (@sentdefender) June 24, 2023
The Wagner group, reportedly consisting of around 25,000 soldiers, also captured several key military installations in Rostov without apparently encountering any major resistance, although there were reports of some clashes between the Wagner group and the Russian military.
📷Photos of Wagner mercenaries seizing Southern Military District HQ in Rostov-on-Don, Russia this morning. pic.twitter.com/TQBPg7Zzep

— MilitaryLand.net (@Militarylandnet) June 24, 2023
Local man arguing with Wagners near their BTR-82А in Rostov. pic.twitter.com/5VxKSPEBso

— Dmitri (@wartranslated) June 24, 2023
Marched on Moscow
Prigozhin soon announced that he and his troops are continuing the march – towards the capital Moscow, to ensure that the Russian military leadership is held accountable and their actions investigated. In Moscow, the alarm was raised, police and military were deployed on the streets and Putin declares that the Wagner group was engaging in "treason" and that the consequences will be very severe. Prigozhin countered by criticizing Putin on Telegram and claiming that Russia will soon have another president.
According to some reports, the Wagner group also captured the city of Lipetsk – 40 miles south of Moscow and several other smaller towns along the way.
On Saturday evening, Yevgeny Prigozhin announced that the Wagner Group will stop all troop movements towards Moscow – in order to "avoid bloodshed" and that his soldiers will return to their military bases. Shortly thereafter, control of the military bases was also returned to the Russian military.
Wagner PMC Tanks and Armored Vehicles leaving the City of Rostov-on-Don with a Police Escort. pic.twitter.com/I05dB7ThJo

— OSINTdefender (@sentdefender) June 24, 2023
– They wanted to disband PMC Wagner. On June 23, we went on a March of Justice in a day. We advanced on Moscow just 200km short, and during this time we did not shed a single drop of the blood of our fighters, he claimed, although several video clips appear to show fighting between the paramilitary group and the Russian military.
Belarusian mediation
The march to Moscow was stopped shortly after Belarusian President Alexander Lukashenko's staff announced that they had successfully mediated the conflict between Prigozhin and the Russian leadership.
"Yevgeny Prigozhin accepted the proposal of President Alexander Lukashenko to stop the movement of the armed men of Wagner in Russia and to take further steps to de-escalate tension," a Belarusian presidency statement declared. It also stated that the groups leader had been offered "an advantageous and acceptable option for resolving the situation, with security guarantees for the Wagner PMC fighters".
According to the Kremlin, an agreement has been reached to dismiss the investigation into Prigozhin's treason and incitement to armed rebellion, and for him to leave Russia for Belarus. The Wagner Group soldiers will also not face prosecution as they are considered to have served well in the war in Ukraine and President Putin is said to have great respect for their sacrifices. Those Wagner Group soldiers who did not take part in the coup will also be allowed to sign contracts with the Russian armed forces, but exactly what happens next to the group, its leadership and its tens of thousands of remaining soldiers remains unclear.
⚡️Kadyrov regarding Prigozhin:

"I thought that some people can be trusted. That they sincerely love their Motherland as real patriots to the marrow of their bones. But it turned out that for the sake of personal ambitions, profit and because of arrogance, people can not give a…

— War Monitor (@WarMonitors) June 24, 2023
Speculation on motives
In the West, observers have different theories and thoughts about the background of the failed coup and Prigozhin's motives for it. Some suggest that Prigozhin is seeking more power and influence and saw a chance to challenge Putin and the highest Russian leadership – but that he did not receive the military support he hoped for in his 'march on Moscow' and was therefore forced to back down – and is now in exile in Belarus.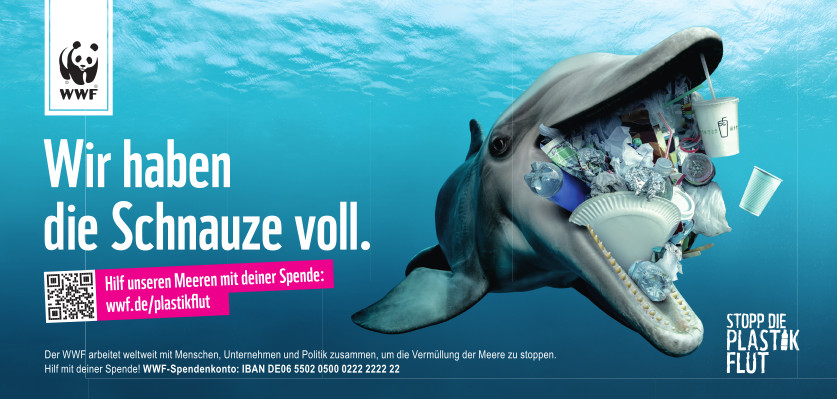 Others suggest that it was a power struggle between Prigozhin and Defense Minister Sergei Shoygu, with the former provoking a reaction from the Wagner group by limiting their access to weapons and ammunition – something the Wagner group says has led to unnecessary losses.
Prigozhin has also harshly criticized the Russian military leadership's strategy in Ukraine, publicly claiming that Russian troops are poorly led and equipped and have difficulty resisting the Ukrainian counteroffensive.
My view on the actions by Prigozhin and the Wagner Group in Russia:

This started as a power struggle between Prigozhin and Shoigu. In the beginning of the Special military operation Shoigu and his team made mistakes and Prigozhin became of strong critic of Shoigu.

Prigozhin…

— Kim Dotcom (@KimDotcom) June 24, 2023
"In my view the actions by Prigozhin are an act of desperation because he has lost the power struggle against Shoigu and is likely facing serious retaliation. Western media claims this is an attempted coup against Putin. That's nonsense. The popularity of Putin within Russia and in the non-western world has never been higher. However this war between Prigozhin and Shoigu is an unwelcome distraction for the Kremlin and the most likely outcome will be the arrest or termination of Prigozhin", writes political commentator Kim Dotcom on Twitter.