The city of Neom will be home to 9 million people in the Saudi desert. The giant building is portrayed as a high-tech wonder, while critics point to almost dystopian mass surveillance around the clock and the project's links to shady globalist organizations. The unusual city plan is based on a line just 200 meters wide, but it will be 170 kilometers long and 500 meters high.
The project is mainly promoted as 'climate smart', with no cars and automated services controlled by artificial intelligence. An express train will also run through the long, narrow city, allowing residents to get from end to end in a short time. City residents will never have more than a five-minute walk to shops and supermarkets. The entire long line will be enclosed by a giant glass wall that can extend 500 meters above the ground.
The crown prince of the Wahabi theocracy, Mohammed bin Salman, is the face of the idea and the one who presented the details of the project. So far, 500 billion dollars have been invested in the project.
At the same time, the project is being criticized for including the forced displacement of at least 20,000 people to carry out the construction – mainly from the country's formerly nomadic huwait minority.
At least one of the activists highlighting the loss of thousands of people's homes due to the giant construction project has been killed by Saudi security forces under unclear circumstances and several have been arrested and detained. According to unconfirmed reports, several local people have been executed for refusing to sell their homes to the Saudi state.
Mass surveillance – 24/7
The giant city is intended to function as a gigantic and advanced surveillance society. It will collect residents' data – and pay them for it.
– Without trust, there is no data. Without data, there is no value, explains Joseph Bradley, Executive Director of NEOM Tech & Digital CO who will oversee the implementation of the new technology platform.

– This technology enables users to review and easily understand the intention behind the use of their personal data, while offering financial rewards for authorising the use of their dat, he continues.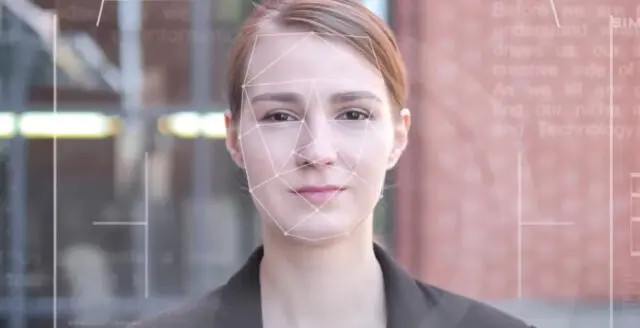 The basic investment from the Saudi government is mainly to develop the necessary infrastructure. The real big money will come from private investors and the vision is for a 'smart city' designed to be controlled mainly by artificial intelligence – using data to manage power, water, waste, transportation, healthcare and security.
According to The Star, data will be collected from users' homes, mobile phones and from cameras with facial recognition technology and various other sensors. This extensive mass surveillance is needed to "anticipate users' needs", according to project officials.
"A terrible idea"
Critics also point to Saudi Arabia's particularly poor human rights record, including persecuting, imprisoning or even killing political dissidents.
– The surveillance concerns are justified. It is, in effect, a surveillance city, says Vincent Mosco, who researches the social impact of technology.
Marwa Fatafta, policy officer at the digital rights organization Access Now, agrees, saying that people in the high-tech city are being tricked into sharing their private information.
– It sounds like a privacy disaster waiting to happen. Adding money as an incentive is a terrible idea; it distorts the right of people to freely consent, and normalises the practice of selling personal data for profit.
According to Joseph Bradley, residents will be asked to share their location data, health status and movement patterns – and if someone hasn't moved in a while, a drone will be sent out to "check on" them.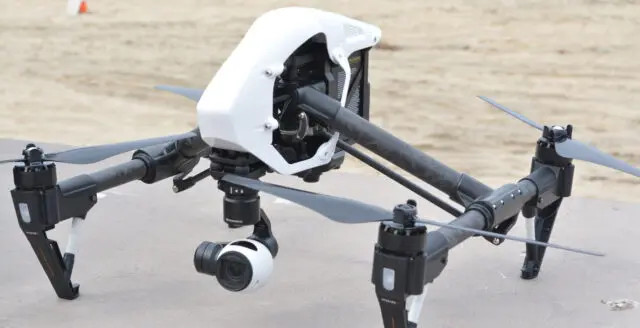 – How can I trust that the data will only be shared for as long as I want, and only with the third parties or services that I have chosen? asks Faisal Al-Ali, a 33-year-old marketing specialist from Dubai.

There are also other concerns about Neom – in other 'smart' cities, residents have often complained of feeling depressed, isolated and deprived of human contact when everything is controlled artificially and without human intervention.
– Human connections are a key social infrastructure. Complex data infrastructure does not usually cater to important social and cultural needs that are paramount to urban life, says Samira Khedr, Professor of Sociology at Ain Shams University in Cairo.
Other ideas put forward as potential opportunities in the city include flying taxis and robotic maids doing household chores and artificial control of the weather above the city.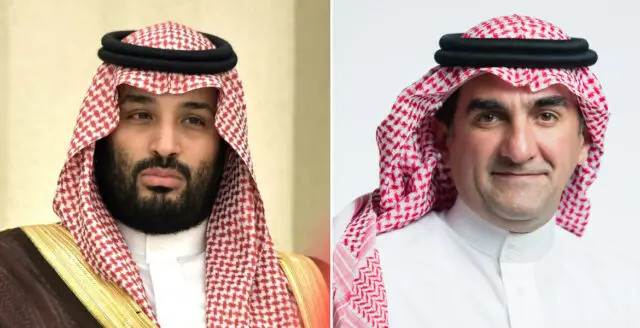 Links to powerful globalists and corporations
Saudi Arabia will reportedly provide an initial USD 500 billion from its sovereign wealth fund, which is headed by Saudi Crown Prince Mohammed bin Salman and oligarch Yasir Al-Rumayyan. The latter has declared that the fund will work more closely with financial companies such as Blackstone and SoftBank. He himself also sits on the board of SoftBank.
Mohammed bin Salman, who is not only the crown prince but also the country's defense minister, has been instrumental in the creation of Neom and how the city will be run primarily by artificial intelligence and robots. He personally has close ties to the Davos-based ultra-globalist organization World Economic Forum and has on several occasions sat in meetings with the WEF's top representatives to discuss "economic development" and other issues. The World Economic Forum as an organization also openly collaborates with Neom and lists the project as a partner on its website.
It is also noteworthy that Klaus Kleinfeld, who was appointed chairman of the Saudi Project Neom in 2017 and personal advisor to the Saudi Crown Prince the following year, has also served on the boards of two World Economic Forum foundations until 2016 and 2017 respectively. Kleinfeld has also served on the steering committee of the notorious Bilderberg Group and is still listed as a key WEF staff member.
Kleinfeld will, according to the Saudi regime, "assume greater responsibility for improving technological and economic development in Saudi Arabia".
It is clear that the power elite in Davos are very positive about the project. The leaders of both SoftBank Group and BlackStone Inc. have praised the megaproject, which will also include a ski resort, swimming lanes for commuters, glow-in-the-dark sand, artificially controlled weather, and "smart" and robotic solutions for virtually all societal functions.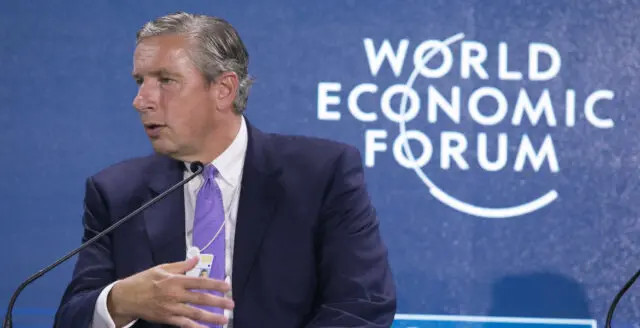 Vision: A city "where we can see everything"
The vision, according to Neom's board, is an automated city "where we can see everything" – and according to the documents, a city where crimes and violations are automatically recorded by a computer and people are monitored 24 hours a day.
Furthermore, Neom will be the world's first "independent international zone". Although it remains to be seen exactly how independent it will be, Saudi jurisdiction will not prevail in the city – instead it will have its own legal system developed jointly by "local and international investors".
The Millennium Report interprets this as meaning that Neom will not be an official part of Saudi Arabia and asks why the Wahabi dictatorship is willing to give up a huge piece of land that will not be under their own control.
"That actually doesn't sound like such a fun place to live after all. In fact, it basically sounds like the sort of dystopian nightmare that I have always been warning about", they remark.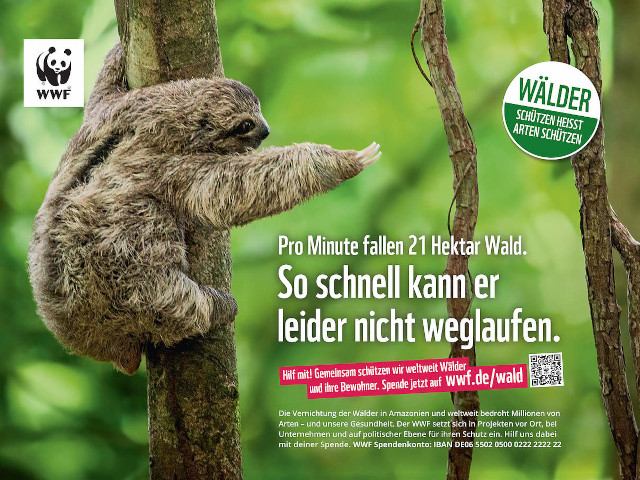 World Economic Forum President and Founder Klaus Schwab has previously stated that "man and machine will merge" and that the fourth industrial revolution will "lead to a fusion of our physical, digital and biological identities".
"As the capabilities in this area develop, police and courts will be tempted to use the technologies to assess the likelihood of criminal activity, determine guilt, or perhaps even retrieve memories directly from people's brains", he writes in his book Shaping the Future of the Fourth Industrial Revolution.
In Neom, at least some of these plans now seem to become reality.
In addition to the 170 kilometer long, 500 meter high and 200 meter wide city "The Line", Neom will also have an international airport, a large ski resort, a port and a large industrial city called Oxagon. 6500 hectares of land in the area will also be used for cultivation - primarily for genetically modified crops of various kinds.
---