Renowned Danish film director Lars von Trier has issued a statement condemning Denmark's decision to provide F-16 fighter jets to Ukraine, adding that "Russian lives also count."
Von Trier published a post on his Instagram account in response to Copenhagen's promise to send fighter jets to Kiev. The post is addressed to Ukrainian President Volodymyr Zelensky, Russian President Vladimir Putin and Danish Prime Minister Mette Frederiksen.

The latter is described by von Trier as a person "like someone head over heels in love, posing in the cockpit of one of the most terrifying death machines of our time, grinning from ear to ear".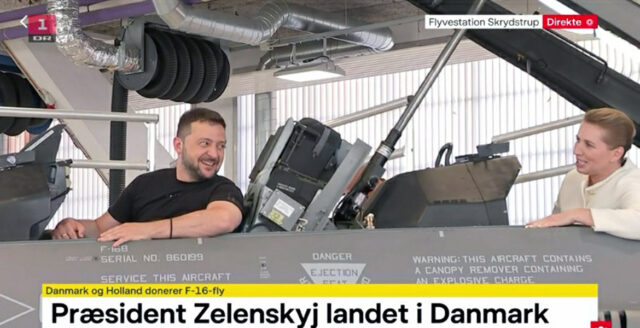 The reference is to Frederiksen and Zelenskyj posing for the cameras in an F-16 on Sunday. Denmark has promised to donate 19 of the US-made fighter jets and, along with the Netherlands, has led the effort to arm Ukraine with them. They have also reportedly begun training some Ukrainian pilots.
The Netherlands has promised to deliver an unspecified number of fighter jets at a later date.
Lars von Trier
is a Danish film director, screenwriter and actor. He is known for a prolific and controversial career spanning nearly four decades. He has received more than 100 awards and nominations at film festivals around the world, including the Palme d'Or (Dancing in the Dark) and the Grand Prix (Breaking the Waves). He has also received the Cesar, David di Donatello, Goya, Independent Spirit, Sputnik and other awards.
---
---