'Enchanting' is a word one might use to describe Trollsjön in the mountains of Swedish Lapland. Here you can take a day hike through Tolkien-like valleys and finally take a swim in Sweden's cleanest lake.
Walking along Kärkevagge has been described by many as walking in the world of fairy tales. It begins with a mountain birch forest, which then turns into primeval mountain slopes. Rocky terrain mixes with flowering meadows and high cliff walls created by great natural forces.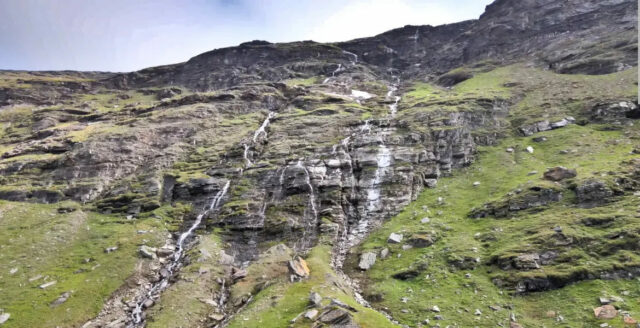 Kärkevagge translates from Sami to Stone Valley and, as the name suggests, consists of large stones. Some hikers have described it as a setting percect for the Lord of the Rings trilogy. During the hike, you can fill your water bottle in one of the small streams that run through the landscape which contain clean, fresh mountain water.

After about six kilometers of hiking we encounter Trollsjön – Troll Lake, or Rissajaure. From Sami it translates roughly to 'the lake that glows like fire'. Rissajaure is Sweden's clearest and cleanest lake and consists of meltwater from the surrounding glaciers falling from the mountains around the lake in several small waterfalls. You can easily see all the way to the 36-meter deep bottom.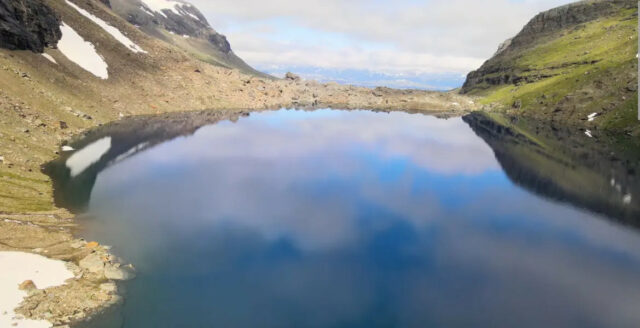 The lake is only ice-free for three months in the summer and is situated about 815 meters above sea level. The outlet of the lake is underground and goes out on the other side of the stone wall where it forms the stream Kärkejokk that runs along the hiking trail.
Take a dive in the clean water and stop by the glowing lake to enjoy the magical scenery.
How to get here
Take the E10 towards Narvik. Two miles after Björkliden there is a sign saying "Låktajokk" where you should turn into the parking lot where the trail to "Trollsjön" begins. It is also possible to take the train there.
There are several guided tours for beginners.
---